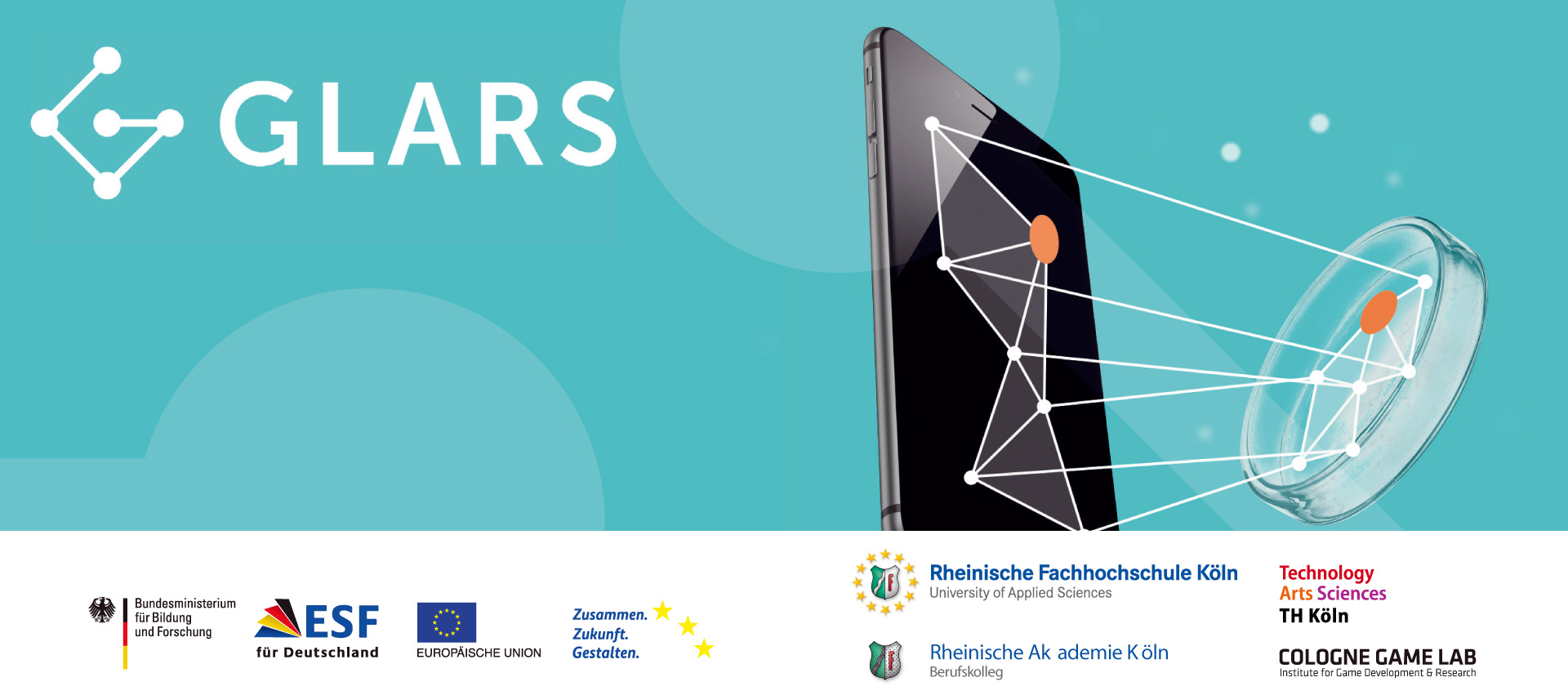 GLARS – Goal-Based Learning in an Alternate Reality Setting
Digital media offer enormous potential in education and training. The Rheinische Fachhochschule Köln (RFH) is developing a didactic and technologically pioneering training concept with BIO CM and other partners.
The project is funded by the Federal Ministry of Education and Research and the European Social Fund as part of the funding measure "Digital Media in Vocational Education and Training". The project lies with the RFH, Prof. dr. Stefan Ludwigs, the funding period is three years until 2019. GLARS – Goal-Based Learning in Alternate Reality Setting – is a multimedia learning project for students of the field of training for biological-technical assistants (BTA) at the Rheinische Akademie Köln gGmbH (RAK). In a playful scenario that brings together school, corporate world and home, they access and produce some of the digital learning media themselves.
The main goal of the project partners is to connect the training center even more closely with the working world and to impart application-oriented knowledge. This is to be done by directly integrating the learning processes into the various real professional contexts.
For further details, please visit the RFH project page at www.rfh-koeln.de/forschung-projekte/glars